From Japan we our private jet flew us to the Philippines, the second destination of the Abercrombie & Kent's 25 day Around the World by Private Jet Wildlife Safari for which I was the official photographer and Photo Enrichment Coach
Our time there was fantastic and filled with many amazing adventures and experiences.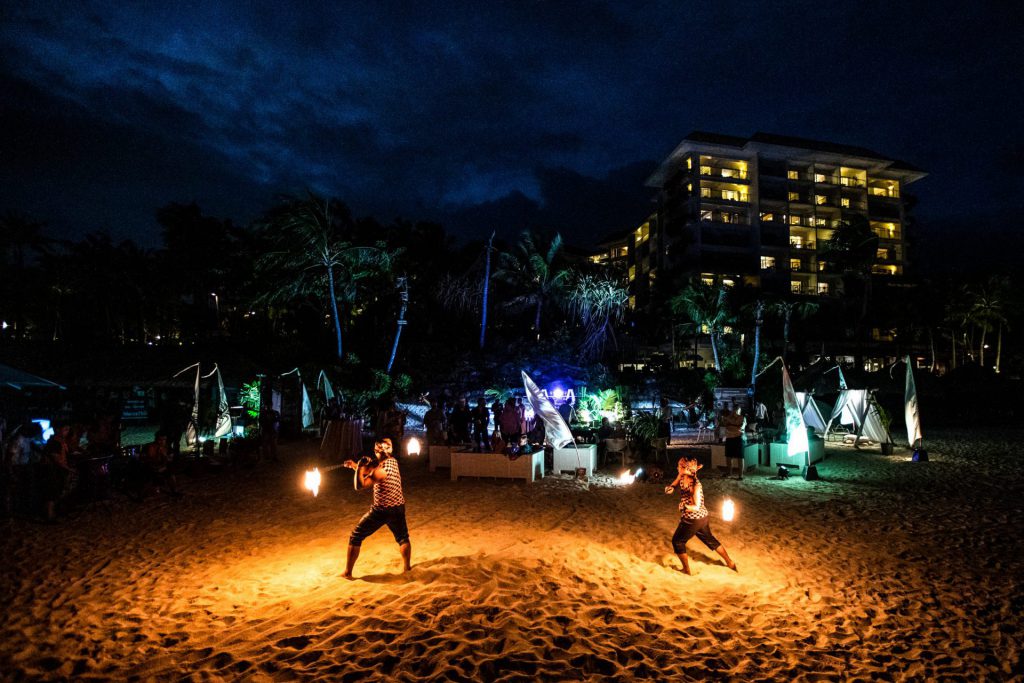 We were welcomed to Cebu by the most splendid lantern-lit soirée on a private white-sand beach.  Exotic cocktails and champagne bubbles flowed, sumptuous, flavoursome food was served and we were entertained to spectacular shows by talented performers and an exquisitely choreographed firework display.   
Our accommodation was at the prestigious Shangri-La's Mactan Resort & Spa in tropical Cebu.  Its white-sand beaches led to the Marine Sanctuary where we snorkelled in dazzling coral reefs.
Interestingly Cebu was the first Spanish settlement in the Philippines, so there was lots of beautiful historic architecture to admire as we travelled around.  The modes of transport varied from brightly decorated tuk-tuks whizzing us through the backstreets to the private helicopters which flew us on a couple of our excisions.  The scenic flight over the Chocolate Hills on our way to Tagbilaran City in Bohol was particularly impressive.  From the air we took in the most spectacular views of the undulating topography of these famous hills.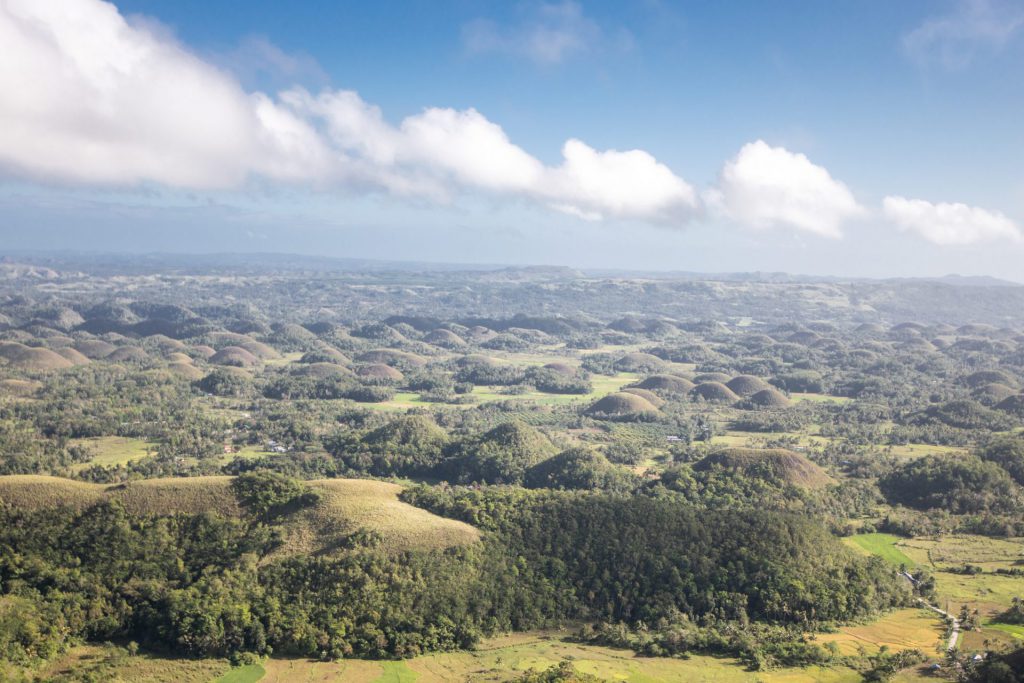 The Philippine Tarsier Sanctuary at Corella was where we enjoyed incredible and very close up sightings of Tarsiers, one of the world's tiniest and rarest primates, in their natural habitat.  These shy creatures are difficult to keep in captivity so seeing them in person a is a rare treat.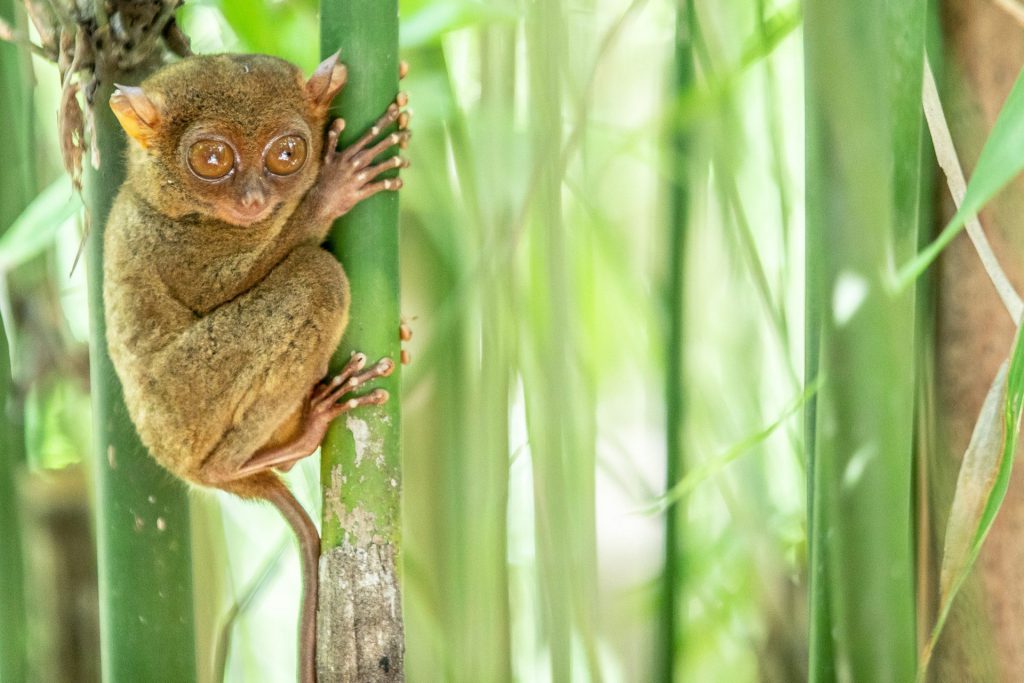 We were also treated to zip wire adventures in the lush jungle as well as a superb private recital of traditional songs and dance performances by the renowned Loboc Children's Choir.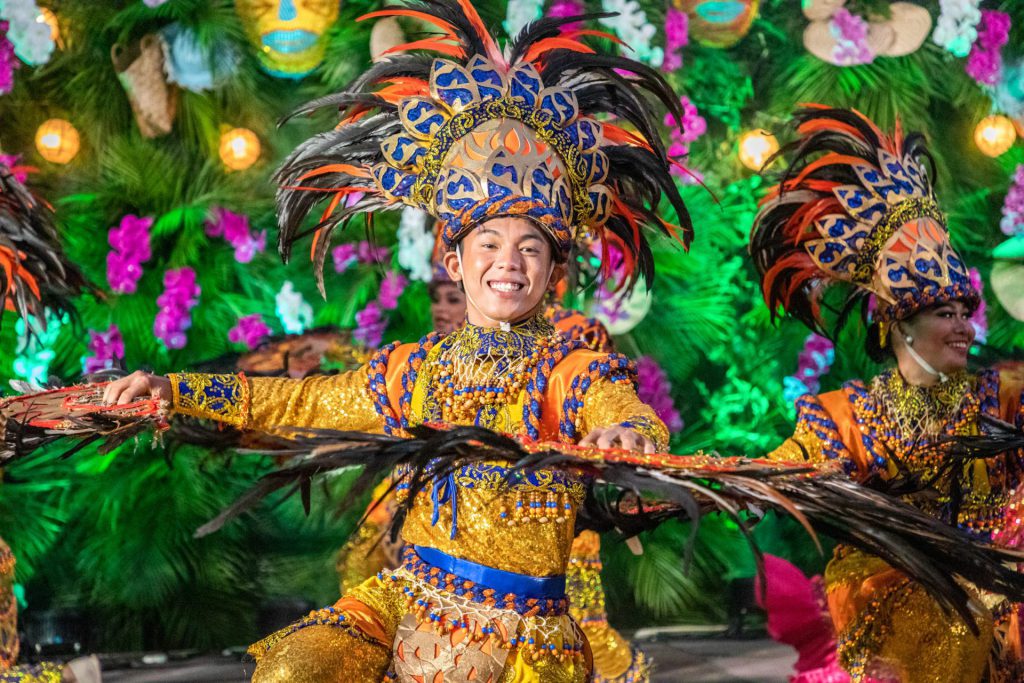 A helicopter flight along the lush coastline and turquoise waters took us to Oslob where we swam with the majestic whale sharks.  It really was exceptionally thrilling to be submerged and so close to the world's largest fish.  Despite its name, it is a placid and harmless creature.  At one stage we had four of these marine giants swimming around us which was such an incredible experience.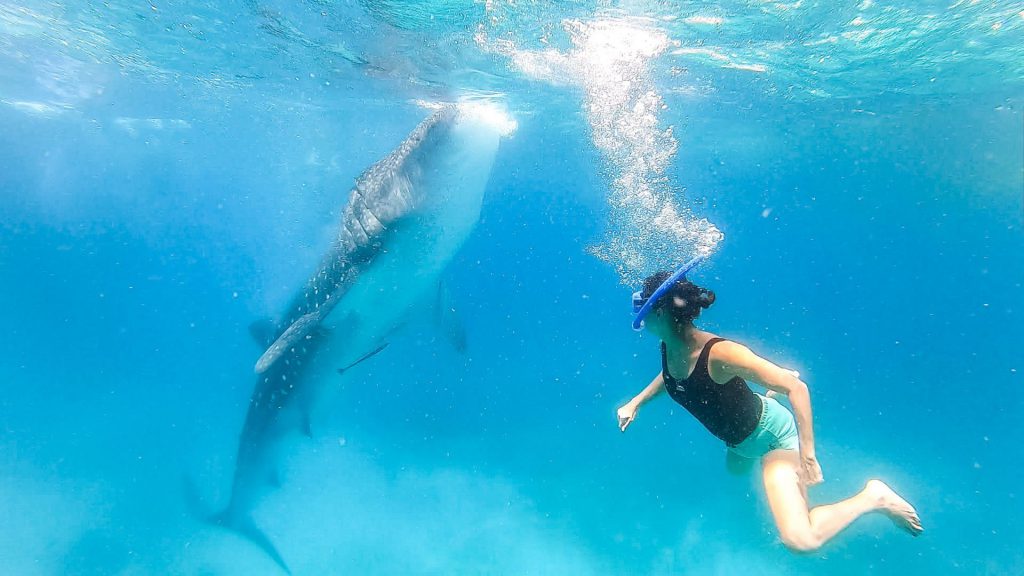 The perfectly manicured 18 hole golf course nearby was where some guests played a leisurely round whilst others enjoyed massages and treatments from the Chi Spa.
The last evening was fun-filled.  A lavish, alfresco dinner was served in the courtyard of a magnificent, historic building.  The feast of Filipino dishes tantalised our tastebuds. The marvellous lively West End worthy spectacular had us captivated and amused and culminated with all of us joining in on the finale action!
We were so blessed to have seen such incredible wildlife and breathtaking vistas as well as being shown immense kindness, warmth and hospitality from every person we met during in our time in the Philippines. They truly made our visit there so very special and memorable.