Our JLC safari lodge photographer Juliet Lemon travelled to Botswana to photograph the interiors and culinary creations of Jao, the stunning award-winning luxury safari lodge set in the heart of the to the Okavango Delta.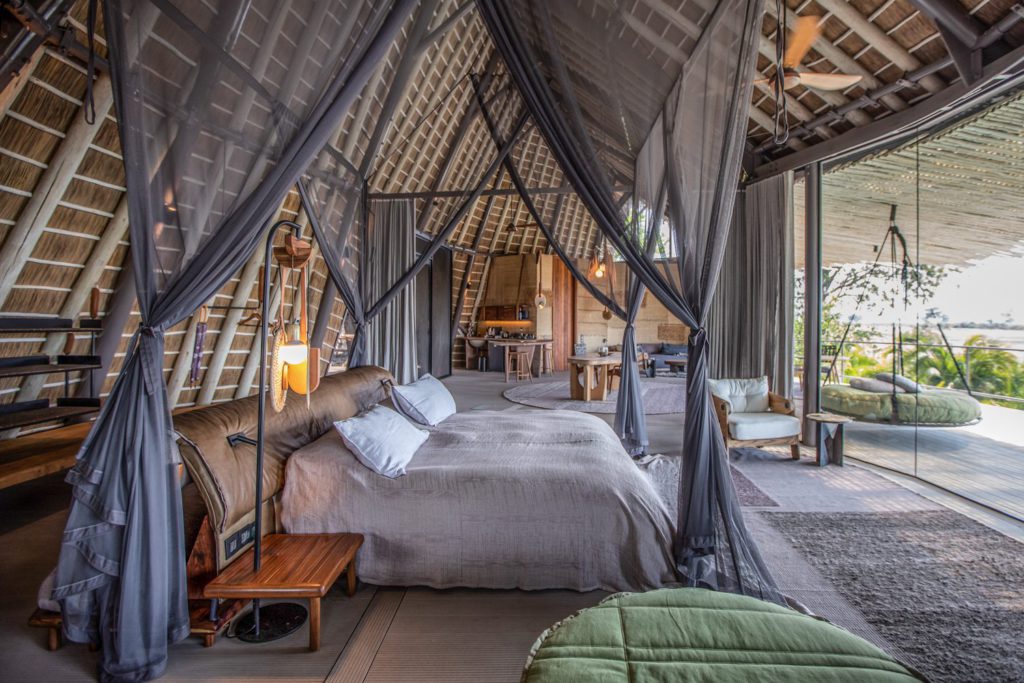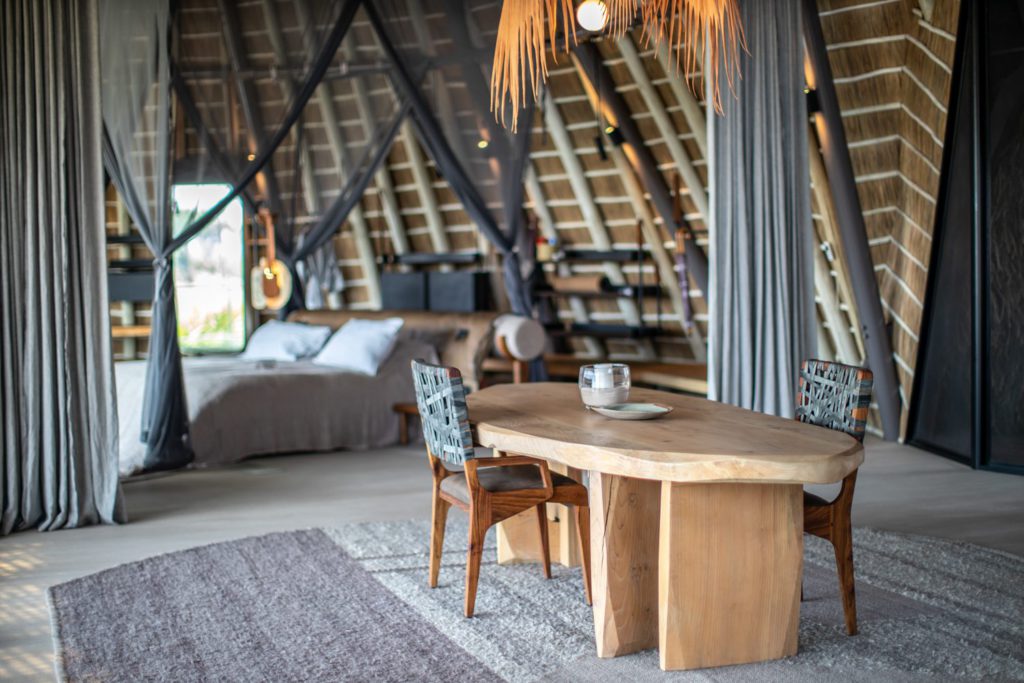 Set amongst islands fringed with riverine forests and vast floodplains with prolific wildlife, Jao camp (rebuilt in 2019) comprises a main area elevated into the tree canopy, two exclusive villas and five suites, all with private plunge pools, lounge and dining areas, and en-suite bathrooms, including indoor and outdoor showers.
The villas and suites look out onto the essence of the Delta – swathes of water, swaying reeds, leaping lechwe and dancing cranes.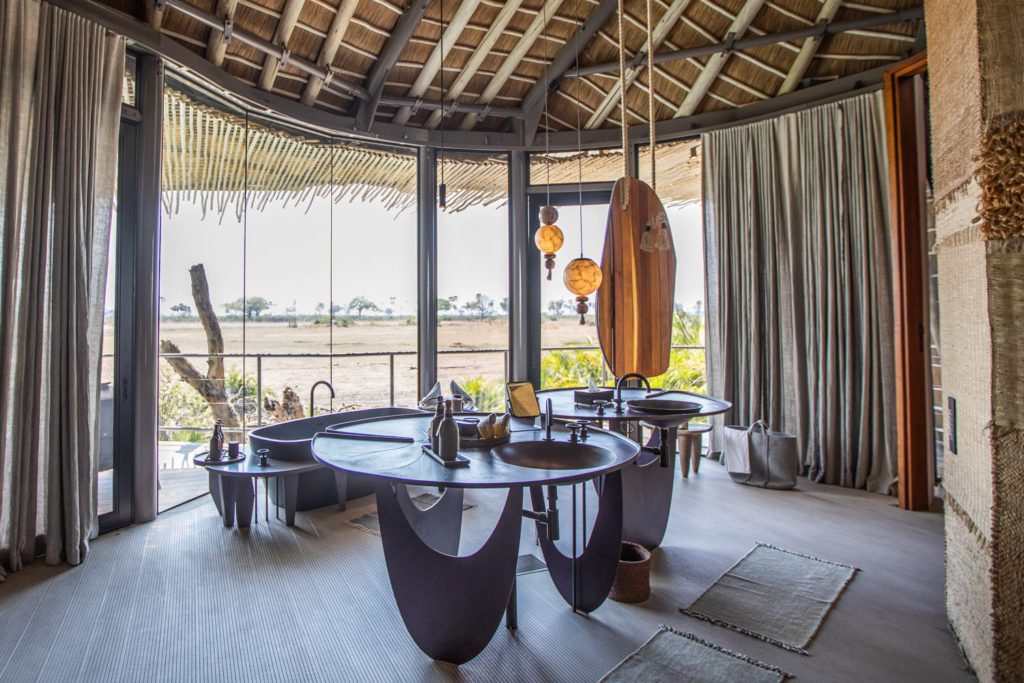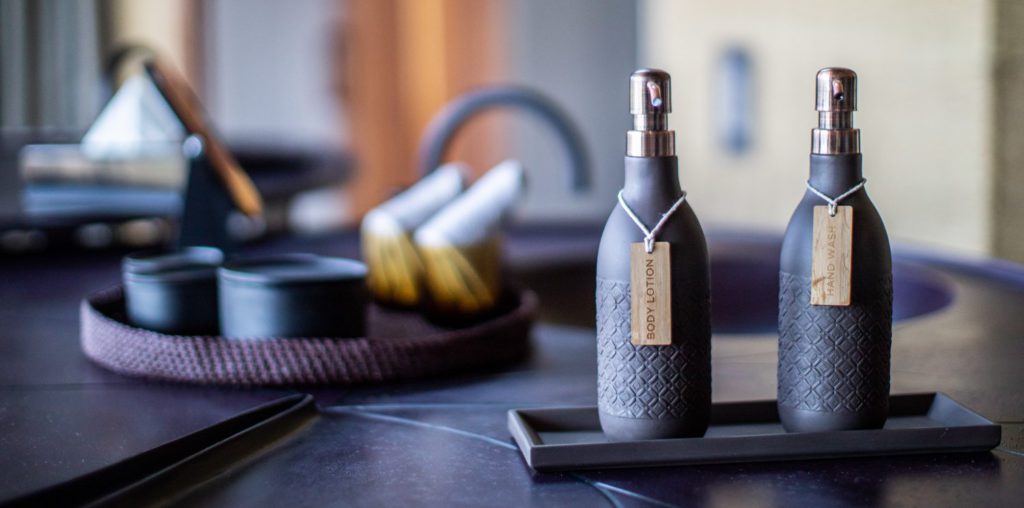 The two Jao villas, accommodating four people each in two identical guest rooms, share a main area, and also have an exclusive vehicle, guide, chef and butler.
The fresh and contemporary design, in the same lovely location, continues the sense of adventure that Jao has always prized, adding an element of surprise and delight in ever-evolving sculptural and architectural language.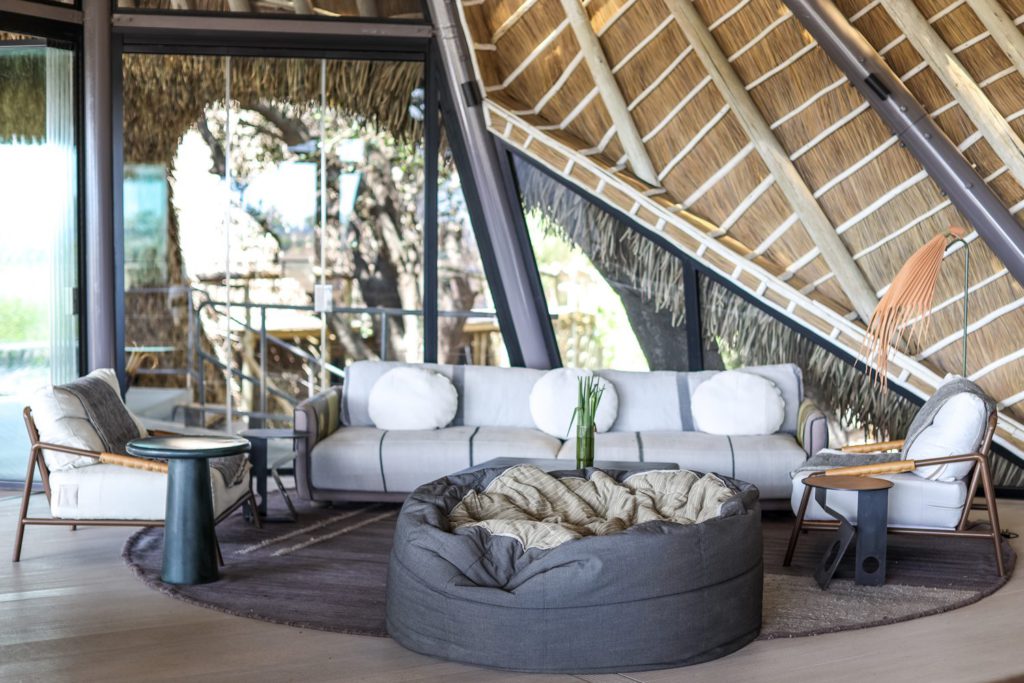 The stunning architecture and design of Jao Camp has won many awards including the prestigious Tatler 2021 Travel Awards, Condé Nast Traveller's Hot List of the Best New Hotels in the World and the Design Africa We Are Africa Innovation Award.
Underpinning it all is the Jao team's commitment to the pristine environment around camp, minimising their footprint and allowing guests to experience the Delta in its fullest sense. Innovative insulation ensures comfort, while gauze and glass panels let natural light and the outside in. The suites and villas are cooled with a silent evaporative cooler, at a fraction of energy used by conventional air-conditioning, and Calore 'fireplaces' provide heating during the colder months.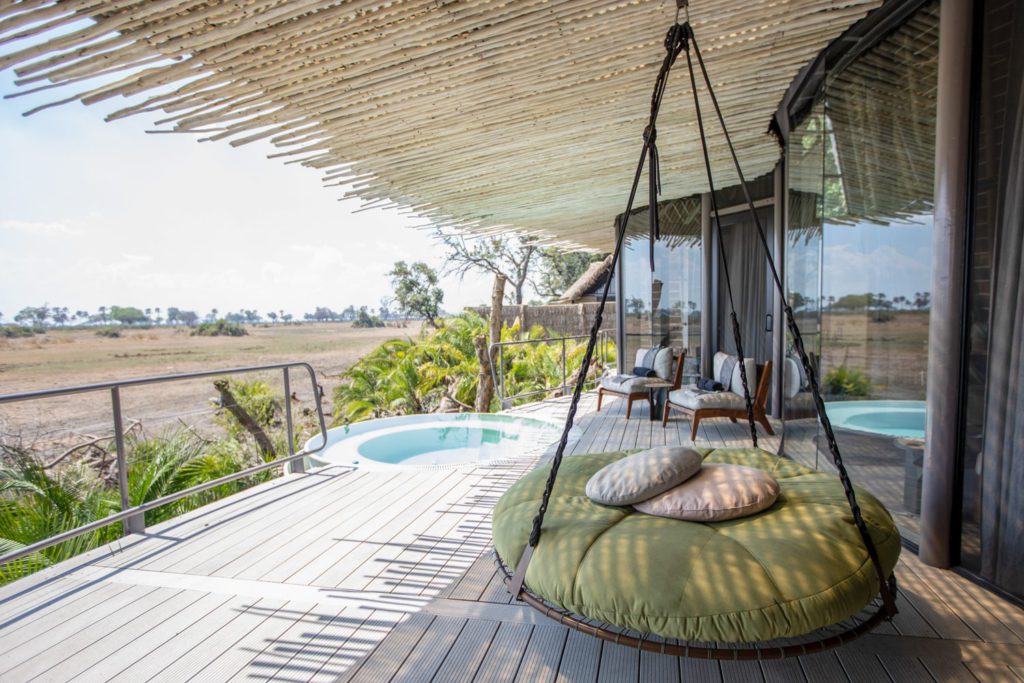 As well as photographing the interiors of the safari suites, our safari lodge photographer Juliet adjusted her shooting modes to do food photography at Jao too.  Capturing the sumptuous culinary creations by incorporating creative lighting and textures really was a super enjoyable part of the assignment.
A big thank you from Juliet to Cathy Kays and the whole Jao Reserve team for being such a delight to work with.
You can see more about the wonderful world of Jao and Wilderness Safaris HERE.