The assignment with Abercrombie & Kent working as their official Photographer and Photographic Enrichment Coach on their Private Jet Trip took us to Malaysia which was the third destination on the 25 day around the world trip.
The 757 private jet flew us into Sandakan, a city in the state of Sabah in Borneo.  We stayed at the gorgeous Four Points by Sheraton which affords great views overlooking the waters of Sandakan Bay.
Our day excursions took us first to the wildlife sanctuaries of Sepilock where we visited the Borean Sun Bear Conservation Centre for a lecture followed by a stroll on the boardwalk in search of the sun bears which we were fortunate enough to see.  They are also known as the honey bear for their voracious appetite for honeycombs and not surprisingly honey.  There are 44 rescued bears at the centre, thriving within a natural environment whilst being prepared to re-enter the wild.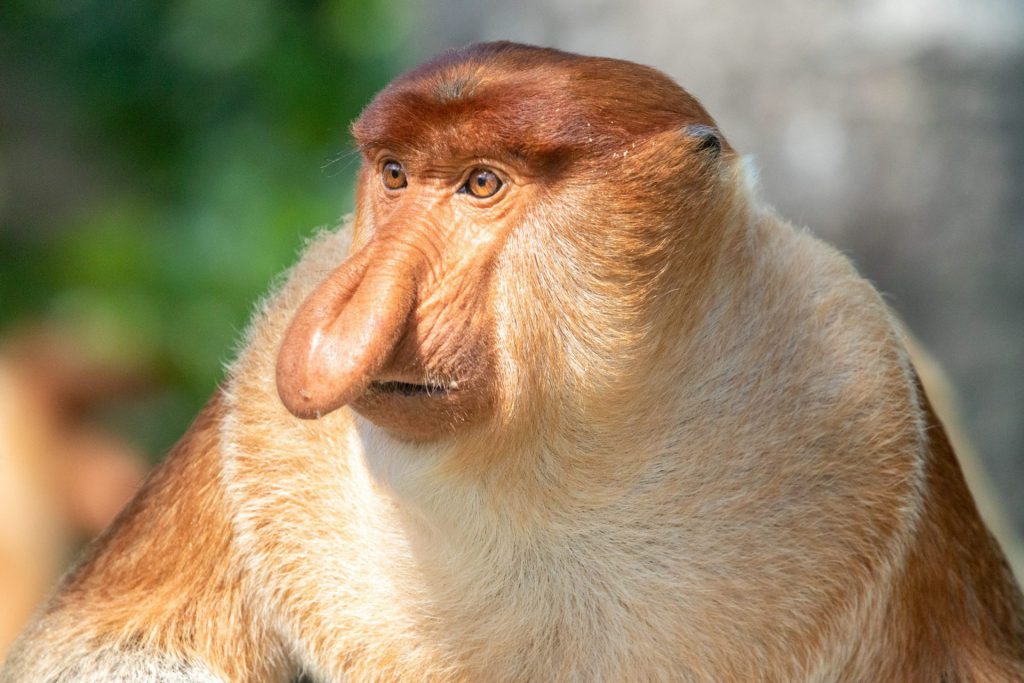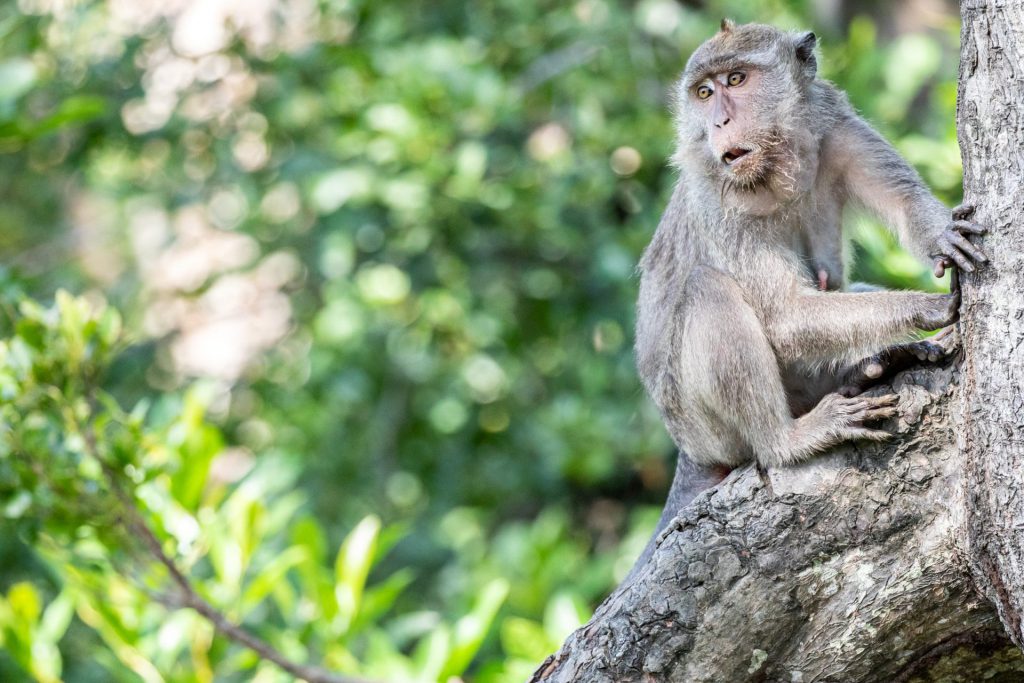 An incredible afternoon was spent seeing macaques and the proboscis monkeys with their unusually large noses.  We got really close and it was fascinating to observe their social dynamics, mannerisms and the interaction between the two species as they moved around the tree canopy.
In the depths of the Bornean jungle we were so fortunate to see some wild orangutans which unfortunately are a critically endangered primate.  We had an unforgettable encounter with a super-chilled, majestic male and also got to see some young  playing in the tree tops.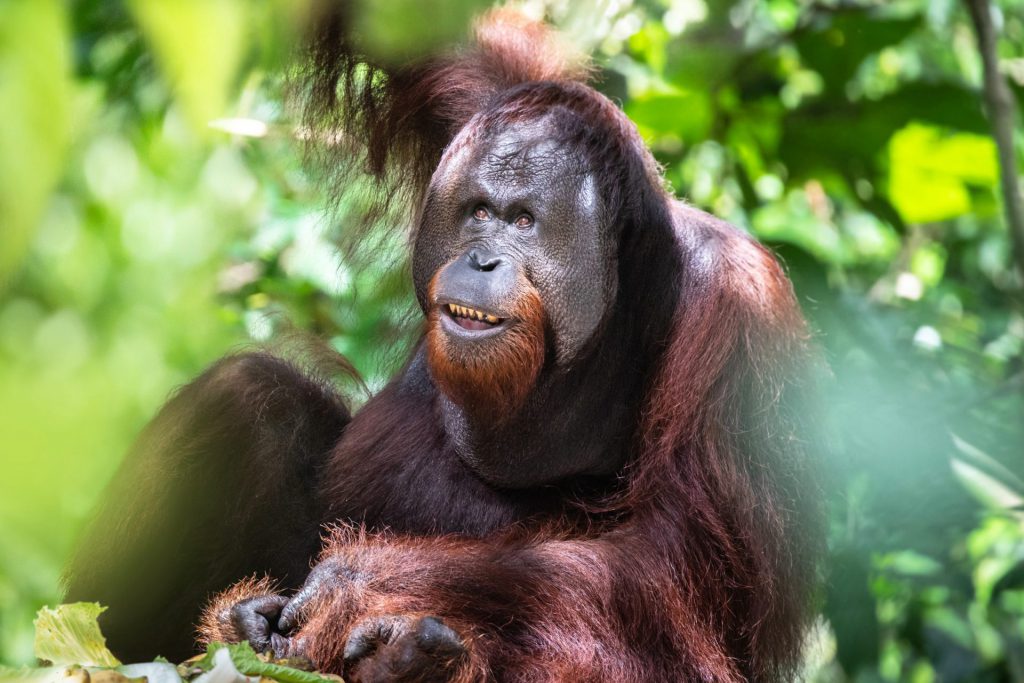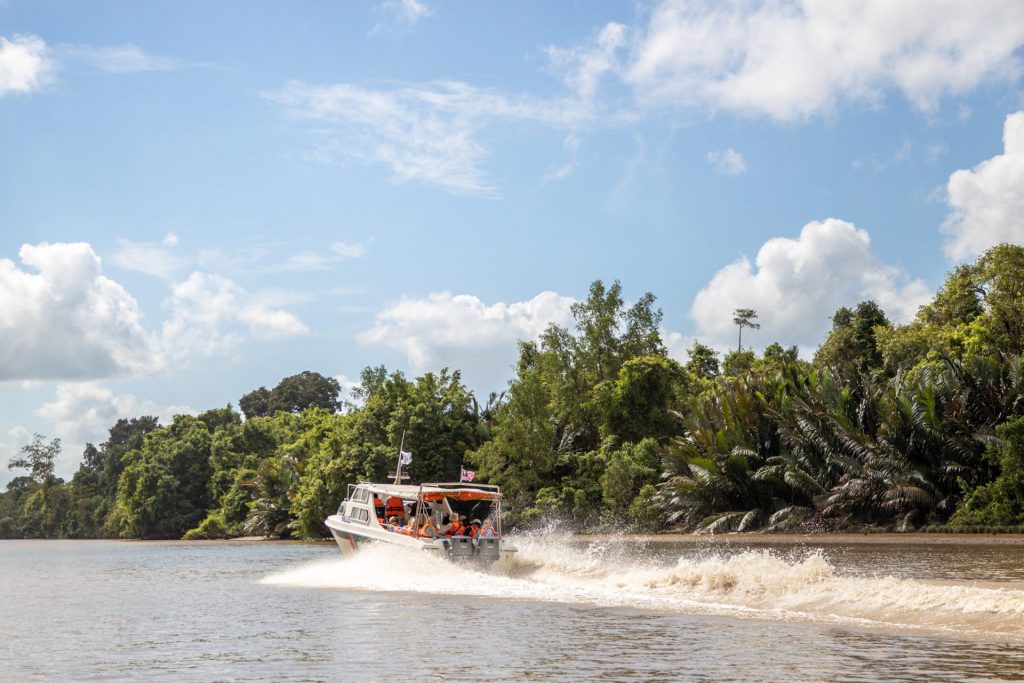 An adventurous afternoon was spent speeding along the densely jungle-lined Kinabatangan River.  Zooming along the river tributaries at speed we had the rush of wind in our faces and the wake of the muddy river water in our path.
We were so fortunate to see more proboscis monkeys and orangutangs as well as an incredible sighting of a pygmy elephant that had come down to the river bank and was not in the least fazed by our presence.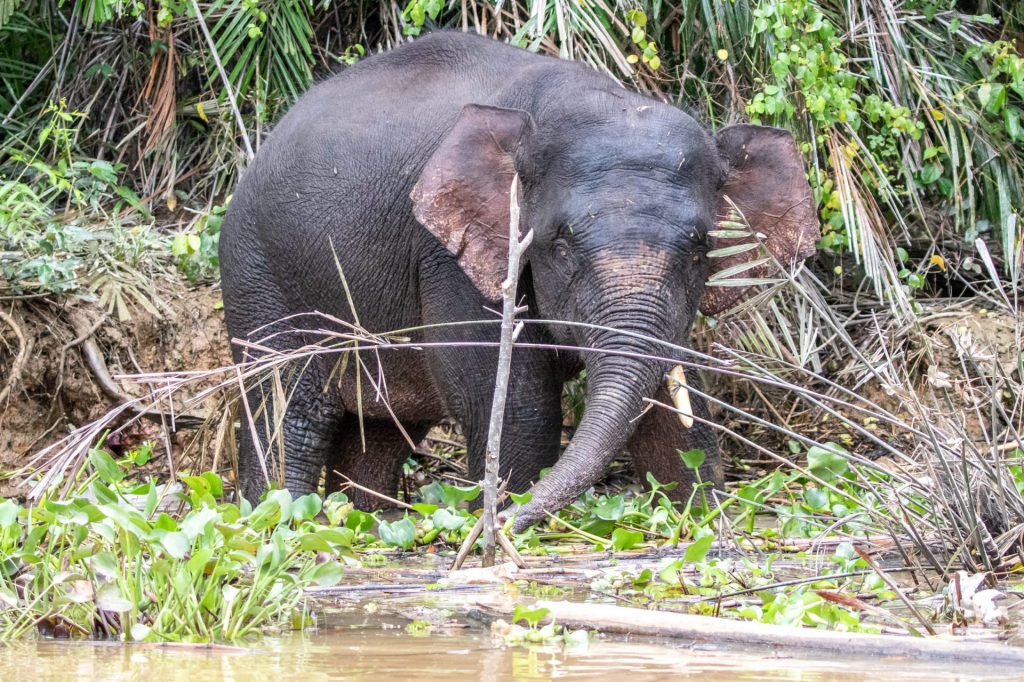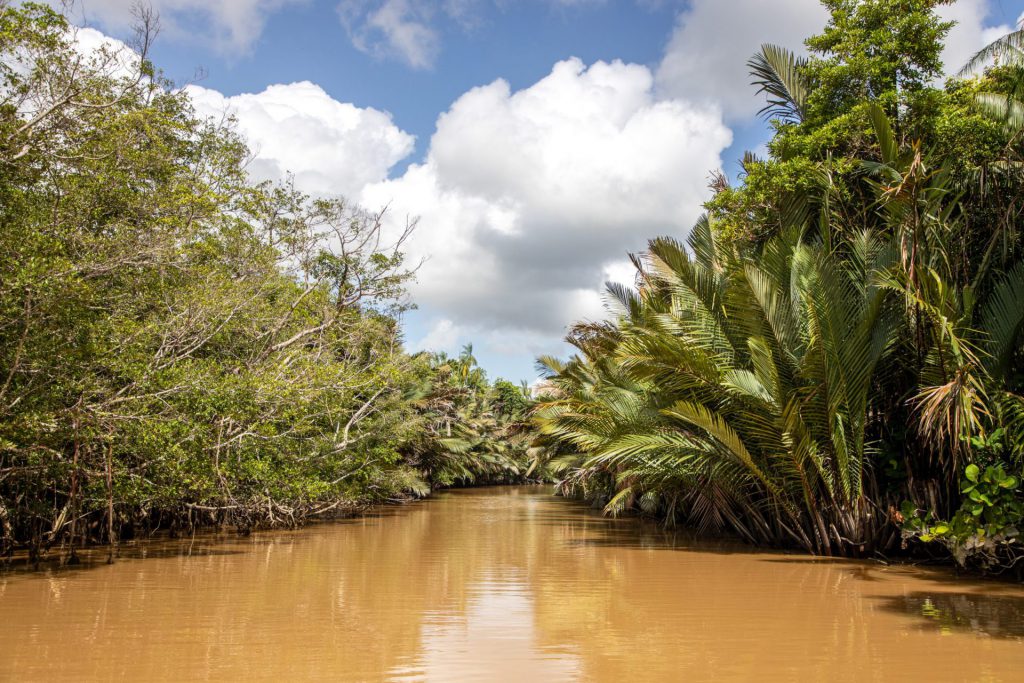 Several massive crocodiles basked on the muddy river banks, and we got up close to a Bogia dendropha, a venomous coloured snake with striking yellow and black markings,  resting in the lower branches of a mangrove tree. We spotted a flying lemur, a bearded pigs as well as some impressive waterbirds and eagles.  The jungle was teaming with life and it was very special to see.
On our final evening we enjoyed an exclusive visit to the Agnes Keith House for a private tour.  This was  followed by sunset drinks on the veranda and dinner at the colonial-style English Tea House and Restaurant. What a perfect way to end our time in Malaysia!